Pornstar Nadia Noja delivers a POV handjob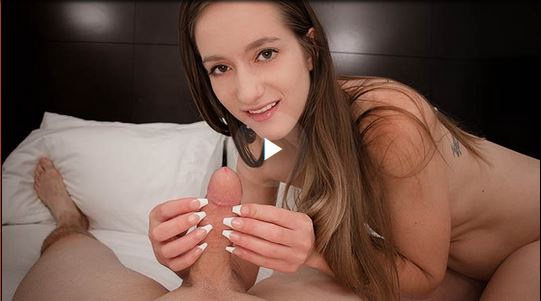 Pornstar Nadia Noja is here to brighten up your day with a POV handjob that delivers. Yes, this Romanian-born, cock fiend was so well received during her first go at giving a handjob on Strokies.com, that they just had to have her back for another sensational dick tugging session or there was going to be hell to pay.
But what does it mean for me? Well, you get to sick back and relax (a box of tissues at the ready would be forward thinking on your part) while Nadia does the heavy lifting stroking. Sounds like a winning play now doesn't it mate?  A link to watch the entire scene can found right here. You're welcome. Enjoy!